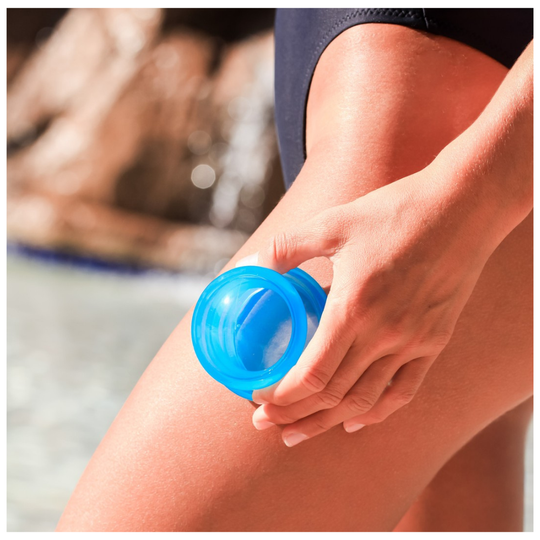 How Does Cupping Actually Work?
The negative or reverse pressure lifts and suctions the tissue inside the silicone vacuum cup. This helps the fibrous tissue become more pliable and smoother.  Instead of rigid and immovable which is often referred to as fascial adhesions.
Regular cupping increases microcirculation in the cupping area which can lead to visible reduction in the appearance of cellulite and stretch marks. Cupping targets specific body areas where dieting can't. 
Cupping massage provides a drainage effect that helps reduce fluid build-up and excess water retention. This ultimately results in a more toned and slimmer looking complexion. It improves lymphatic movement which helps dispel toxins and other metabolic waste. This may also boost your immune system. Cupping provides additional digestive support and helps to reduce the feeling of bloat and you can do it right in the comfort of your own home safely, and effectively.